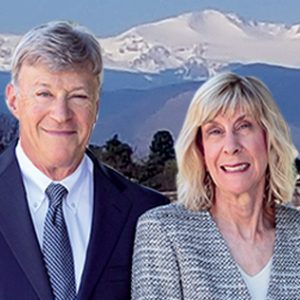 Friedman Realty Associates is an independent real estate company established in 1990 in the Denver Tech Center, Denver, Colorado. Specializing in Cherry Hills Village, Colorado, Friedman Realty Associates is an agile business: small enough to be responsive and local, yet powerful enough to have a global reach and resources.
Ted and Lana Friedman, along with Laurie Broscovak, Office Manager, and Bradley Zieg, Director of Quality Assurance, work collaboratively, anticipating market shifts and trends, using the latest tools and technology to maximize their outreach and impact on the market for their clients.
To learn more about the real estate services Friedman Realty Associates provides or to get your personalized home analysis please complete our contact form. Ted and Lana are also available by phone or text, and of course, by email.
Ted Friedman, co-owner, Managing Broker, REALTOR®
Call or Text: 303-915-6910
Email: Ted@MileHighCityHomes.com
Lana Friedman, co-owner, Broker Associate, REALTOR®
Call or Text: 303-915-6927
Email: Lana@MileHighCityHomes.com
Laurie Broscovak, Office Manager
Bradley Zieg, Director of Quality Assurance
Office (303) 320-7797 • Fax (303) 321-6454